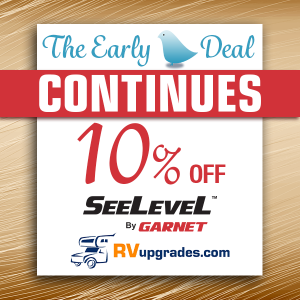 As you probably have heard, the FMCA show has been cancelled due to the concerns of the COVID-19 virus. We will miss seeing you guys there, but for everyone's health and safety, we want to remain cautious.
For the discount with @RVUpgrades, we are still going ahead with this. Until March 25, 2020 all RV SeeLeveL orders from RVUpgrades will receive a discount of 10% off and will be shipped to you directly. The same goes for all orders that have already been placed previous to this in relation to the FMCA Early Bird Discount.
Thank you for your patience and cooperation during this time. We hope that everyone stays safe and healthy!
Go to this link to order: https://www.rvupgradestore.com/RV-Tank-Monitor-Syst…/164.htm