SeeLeveL II - The premium monitor you can rely on.
The SeeLeveL II™ RV Tank Monitor series is available in many different configurations to meet most any motorhome, fifth wheel or travel trailer tank configuration. Each system provides tank level information using a percentage of full readout. Detailed diagnostic information is available through the system monitor.  Depending on your needs models will measure up to 4 holding tanks, propane, battery voltage and temperature. Other features are available to activate your pump, engage your water heater, interface with RV-C or sound an alarm.  Our latest model has Bluetooth® technology which allows you to view the levels on your mobile device.  See more information below. Read our customer's testimonials.

Our Latest RV News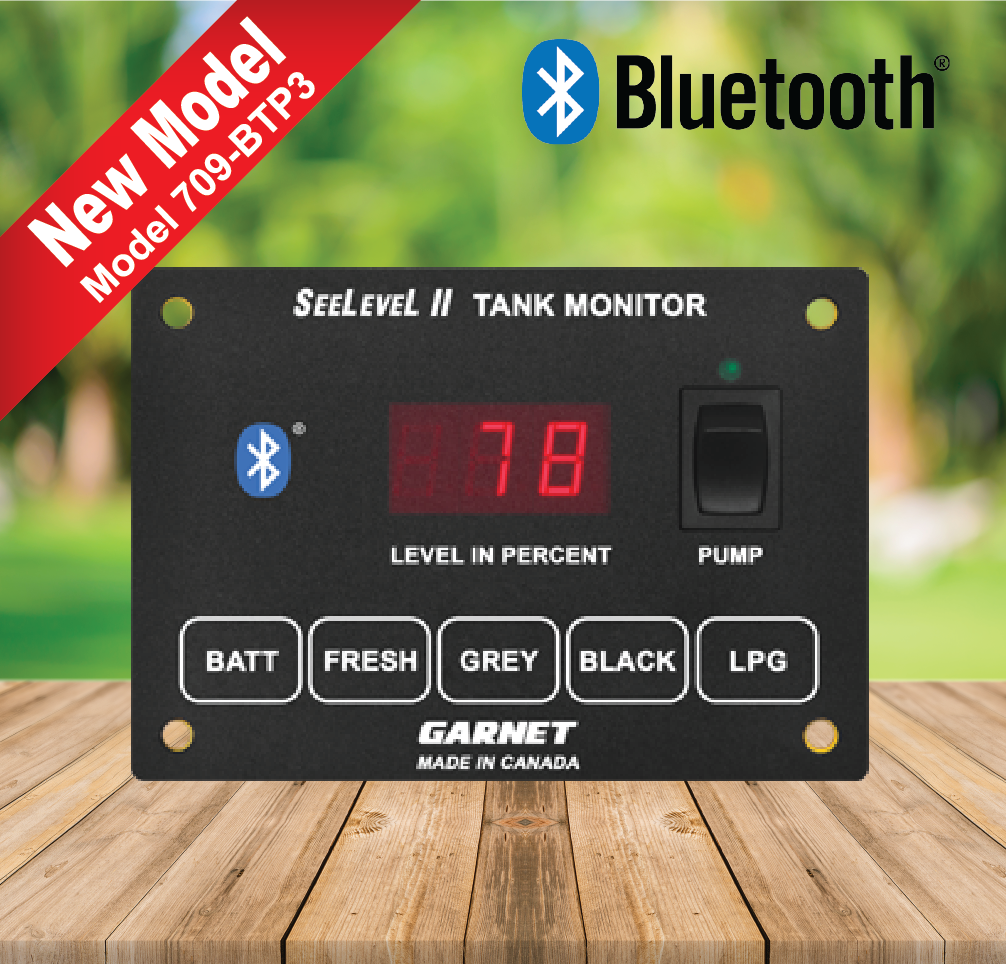 Bluetooth Technology for RV Tank Monitor!
December 04, 2017
Garnet proudly announces the launch of its new 709-BTP3 RV tank monitor.  This new gauge now has Bluetooth® wireless technology, which allows Recreational Vehicle (RV) owners to check their tank levels via their smartphone or tablet device. Tank levels and battery voltage can be displayed on a smartphone or tablet with a free…
Learn More About RV Tank Monitors