Water & Wastewater Measurement System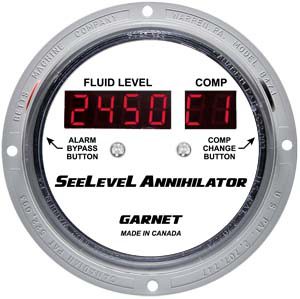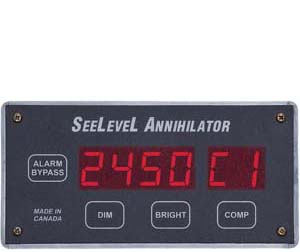 The Preferred Tank Gauging System in the Wastewater Industry
While the SeeLeveL Annihilator system is widely used in vacuum tanks that haul sewage and grease, the Annihilator can be used for any non-flammable liquid.  Users can choose between the 806-B (exterior-mounted display) or the 806-Bi (in-cab mounted display displays which can each monitor up the 3 compartments. 
The SeeLeveL Access can be added to the system to provide tank-level data to a PLC or ELD system.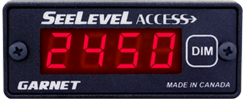 Data Portal Remote Display
The SeeLeveL Access™ gathers and ports data from the SeeLeveL Special
to a wide variety of ELD systems while displaying tank levels inside the truck.
watch the video to see how it works
"Garnet has become standard equipment on about 70-80% of the vacuum trucks Advance Pump produces.
Once our customers try one, they come back for more and more."
"We use the Garnet SeeLeveL Annihilator model 806 truck gauge on over 200 of our liquid collection trucks. We have piloted several different technologies and have found none to be as reliable as the Garnet. This technology has allowed us to eliminate sight glasses which pose a potential for leaks and spills. It gives us accurate data on what has been collected from our customer's
site which is critical to our operations. The flexibility to monitor two compartments with one gauge or to switch
between pounds or gallons on single compartment tanks makes this system ideal for our us."
Get equipped from our exclusive distributor